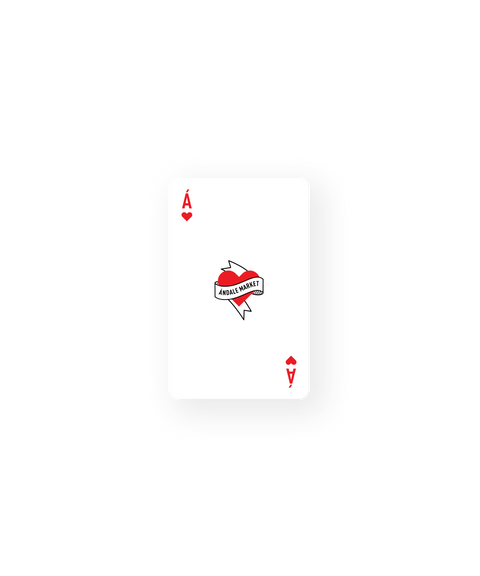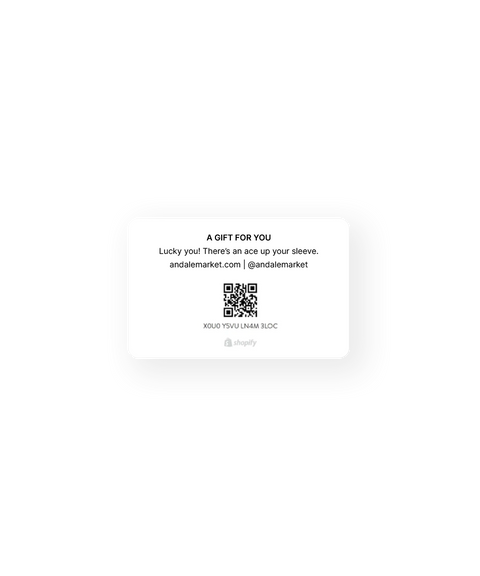 Ándale Market
Gift Card
Give 'em what they really want: the gift of choice. Good for purchases online and in-store.

Note: This is an e-gift card.

How does it work?
Upon checkout, an e-gift card will be emailed to you. You can then forward it to the recipient, or print out a copy and give it to them. They can redeem the gift card in-store, or online on the checkout page.
Details
• An e-gift card gets emailed directly to you
• If you would rather purchase in-store, you should! The physical gift card is much cuter and looks like an ace! :)
• Gift card value never expires, and can be used online and in-store
• Printed on heavyweight paper card stock
Ingredients
Heavyweight paper card stock (better for the planet!)
Brand & Product
◉ Gluten-free
◉ Vegan
◉ Small batch
◉ Local / Midwest
◯ Imported
◉ BIPOC owned
◉ Female owned
◯ Mission driven